Fact: Wedding planning is the worst.
Also a Fact: Wedding planning is fun!
One of the most fun wedding-related things I've done so far was asking my friends (and sister) to be my bridesmaids. I wanted to give them something, but since I live two hours away, it needed to be something I could mail in a small package.
Each of my "bridesmaid packages" contained the following things:
A ring pop!
A photo of us in our future wedding attire!
I gave each bridesmaid a different dress…I wish I had thought to take pictures of them all!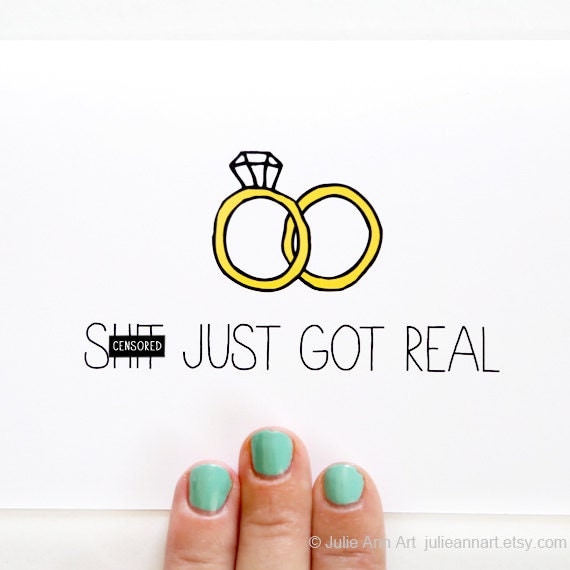 And this awesome card, with a semi-heartfelt message inside!
(Clicking the photo will send you to her Etsy site.)
Though it was fun to pick out the awful bridesmaid dresses and write the cards, it was even more fun getting texts from my bridesmaids when they received their packages in the mail. I'm looking forward to DIYing more for the wedding once the date gets closer. I've already threatened to elope at least three times in the past month, but I decided against it each time…for the sake of the blog, of course.